On Tulfo's "Middle-Class" Comment
The thing is we pay more taxes when our salaries increase - and yet the amount of support we receive from this government does not scale at all.
The opinions of this writer are of his own and does not represent that of his employer.
I saw this quote from Senator-elect Raffy Tulfo on giving subsidies (ayuda) to poor and middle-income households:
I tried reading through the article to understand where he's coming from: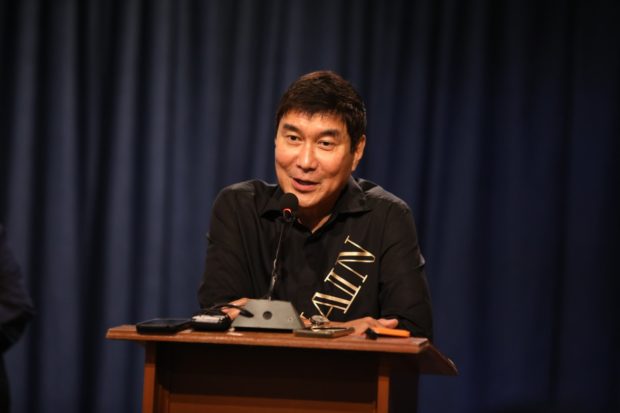 I understand that yes, there are far less fortunate people who are in need of dire assistance right now. There are people who can't even have three meals in a day. So yes, I understand that they need to be prioritized.
I am giving him the benefit of the doubt, because he said he has not seen the "facts and figures" (see how well he positions himself to play safe) but I am a bit disappointed with his way of thinking.
Just because we are receiving above minimum wage doesn't mean that we are not struggling. The price of petrol impacts everyone, regardless whether you have a car or not. The prices of good and commodities are heavily dependent on the price of petrol, so we can feel the price hike whenever we buy food to serve on our table.
Completely ruling out support for the middle-class is an unacceptable state of mind, most especially coming from an incoming senator of the country. Your mandate is for every Filipino, regardless of income, gender, age, sexual orientation, religion or political ideology. Unlike the members of the House of Representatives whose mandate lies on their districts and party-list affiliations, senators represent the citizens from the entire country.
This has been the story of our lives here in PH - each man/woman for himself/herself. The government doesn't care about us, as long as we pay taxes. The thing is we pay more taxes when our salaries increase - and yet the amount of support we receive from this government does not scale at all.
I agree with the progressive ideology that we should help one another - that we pay taxes for the benefit of everyone - and yet so far the only ones who get the bigger slice of the pie are the rich ones and those who are supposed to be guarding our coffers. How about us?
Are we even sure that subsidies will reach the poorest of the poor? They can't even provide oil subsidies to PUV drivers who kept asking them to grant them fare increases. This has been requested for months amidst the oil-price hike that happens almost everyday.
I understand that this is not a simple problem - but man, we the middle-class have been paying taxes faithfully, even if we don't want to. Don't discard us and consider us unqualified for any kind of support.
And also - please don't tell us you're in middle class. Your YouTube channel has an estimated $9.2 million of earnings due to the number of views alone. I will not speculate on how much you are earning - but I highly doubt that you're part of the middle-class.
According to iMoney.ph, middle-class earns from ₱21,194 to ₱131,484 monthly.
Even before you were elected as a senator, I am sure you can already sustain yourself. So please don't tell us that you're one of us, because you're not.